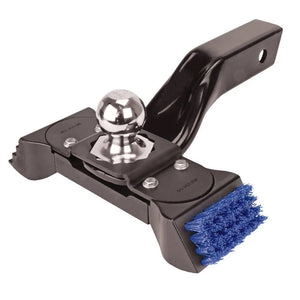 Trojan Boot Buddy
Regular price $25.00 Sale
Trust Trojan for all your towing accessories and components
Whether hooking up the caravan or boat for a weekend away or hitching the old box trailer up for a quick rubbish run to the tip you can be assured of towing in confidence using quality Trojan towing parts and components. Built tough to endure all manner of conditions, whether submerged in salt water at your local boat ramp or bouncing along bush tracks, the Trojan range has been designed and engineered to stand up to the rigours of towing.
Trojan's extensive range of durable components will enable you to both build a quality trailer or maintain your existing one giving you the peace of mind that getting your boat into the water before sunrise or nabbing that great caravan site are the only thing on your mind as you set out. From front to back Trojan can supply-
Axles & suspension components
Hardware and security
Wheel Hubs and Brake Drums
Jockey Wheels and Stands
Tow Balls and Towing aids
Lighting and Electrical components
Regular inspection and periodic maintenance of trailer parts and components is vital to safe towing and with a lot of this able to be completed by any competent handy person you can feel confident on the road knowing your trailer and the loads you tow are secure and safe at speed.
Since starting out over 30 years ago Trojan have created a range of innovative and affordable products for your towing requirements all manufactured to an international standard. Using top quality materials and having been road tested in real world conditions you can be assured of making the right choice in Trojan for all your trailer and towing components. Whether as simple as a D shackle to securely fasten your towing chains through to Electric Brake Hub Kits, the full Trojan towing and accessories range will have you covered.